Hello everyone
Recently I looked at the Sincerely Santa project kit in this years Autumn/Winter catalogue. Oooh it is fab-u-lus!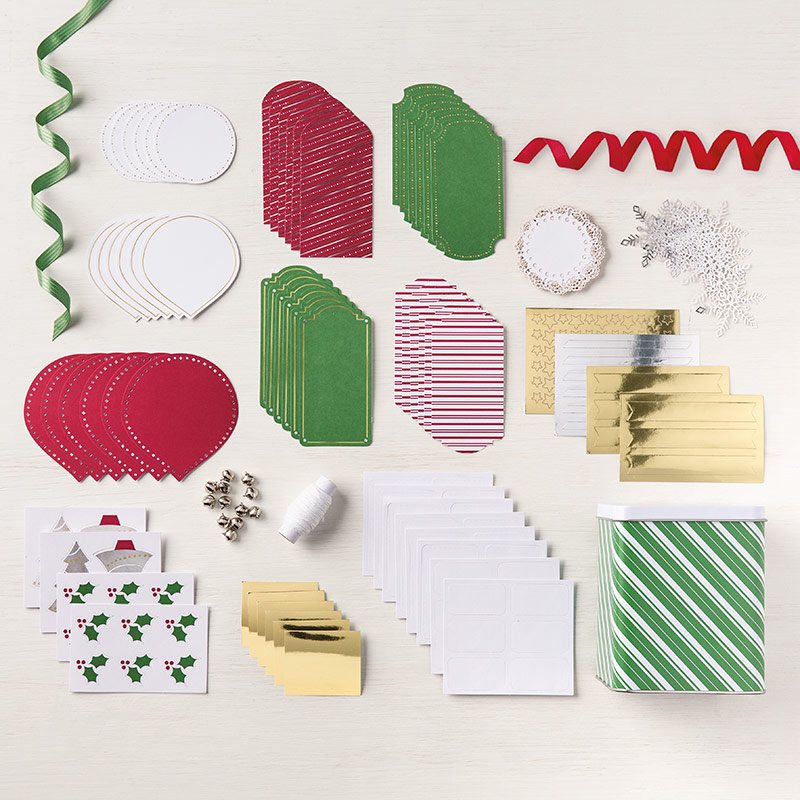 Look, it contains all the bits and bobs you need to create the tags and you can purchase a coordinating stamp set that fits the die cut shapes perfectly, so all I needed to add from my craft room was some ink, some scissors, a ruler, liquid glue and some dimensionals.
As you all know I am a laptray crafter, I do have a lovely craft room, but I much prefer to sit in my comfy airchair and watch the world go by my front window, or listen to an audio book or have the tv on... yes I am one of those who can craft and watch tv at the same time - are you?
I must admit sorting all the bits for these tags did overflow my laptray, but if you are organised it is possible.
I cut all the twine and the ribbons first, then I did all the stamping... thank goodness for my stamparatus!!, then I sorted all of the layers into little piles and then put them all together.
Aren't these fab and won't they look pretty on my Chrissie pressies.
Thank you for visiting today.
Happy Crafting
Wendy
Here is everything you will need to make up this kit and be ready for Christmas
Product List